Logomania was in full force during the pandemic, but a major shift toward a quieter version of luxury is coming.
Recently, taking a stroll through any major city in the world meant floating in a sea of luxury logos.
In New York, you couldn't take two steps without seeing a belt buckle with Gucci's flashy gold double Gs. Balenciaga's logo was splashed across hoodies and sneakers and gym bags. Everyone was carrying a YSL crossbody bag. And then, perhaps most obviously, there were oh so many gigantic Louis Vuitton monogram totes whacking you in the head when you sat on the subway.
This seemingly sudden explosion of in-your-face logos can be explained. In the years before the pandemic, there had been a spike in logomania thanks to designers like Alessandro Michele at Gucci and Demna at Balenciaga, who covered products with highly visible icons—often as playful reference to the logo-obsessed culture of the 1990s.
When COVID-19 hit, many consumers were suddenly flush with cash, no longer spending on dining and travel and redirecting their funds toward high-end goods. Louis Vuitton, Hermès, Cartier, and other luxury houses saw blockbuster sales in 2021 and 2022. "Many of them were younger consumers who were buying their first luxury product," says Bernstein luxury analyst Luca Solca. "These consumers are more inclined towards flashy logos because they wanted their new bag or streetwear purchase to stand out."
But Solca and other experts believe the tide is turning. As the economy shifts and there's a greater focus on sustainability, the era of the logo is coming to an end, replaced by more subtle, minimalist designs. Here's what the world of luxury is about to look like.
ECONOMIC BOOMS AND BUSTS
Our cultural obsession with logos is cyclical. Just ask Anne Line Hansen, who worked at Chanel, Armani, and Ralph Lauren before launching her own consultancy, ALH Advisory. Throughout her three decades in the business, she's seen logos come and go, often based on the economy. In the late '90s, during the first dot-com boom, consumers had newfound disposable income, and logos were everywhere. "At the fashion companies, there was a specific division focused on consumers who were described as 'logo hunters,'" she recalls.
Solca explains that during boom times, there are consumers who can suddenly afford to buy luxury brands for the first time. Often, these people want to make their purchases count by buying products with highly visible logos. But during times of recession or financial instability, it tends to be older, wealthier consumers who buy luxury—and these consumers tend to prefer subtler designs. Solca believes we're entering a phase of economic uncertainty. "For the next 18 to 24 months, the growth of the luxury sector [will be] driven by the more senior consumers," he says.
So why do older consumers prefer more subtle logos? Hansen points out that all luxury brands are in the business of semiotics, or creating symbols that have particular meaning. Owning expensive products with subtle branding is just another way to project status. In wealthier communities, subtler luxury goods have a kind of "If you know, you know" quality. "It's a signaling mechanism," Hansen says. "Understated luxury is a way of saying you're culturally astute, and that you no longer need big, ostentatious logos to signal wealth."
THE LUXURY HOUSES ARE CHANGING
The move toward quiet luxury is coinciding with a changing of the guard at fashion houses. Gucci parted ways with Michele in 2022 and has yet to announce a replacement. Louis Vuitton just appointed Pharrell Williams as its new menswear designer. Burberry hired Daniel Lee as its new creative director. Hansen says that new designers are eager to distinguish themselves with a fresh approach. Given that logos have been such a big part of the previous era, it's likely that more subtle branding is in store.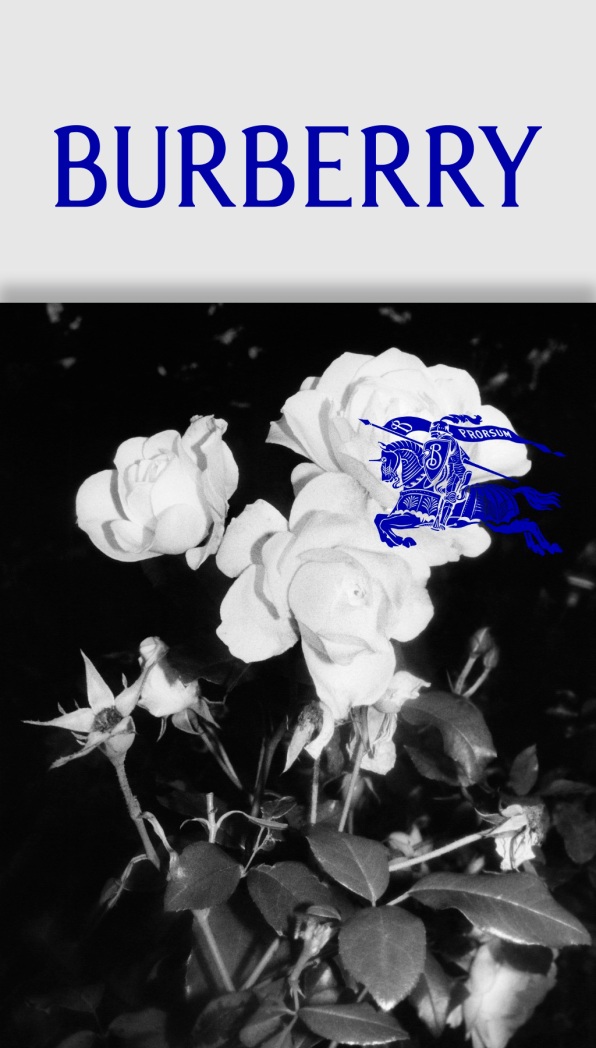 Take Burberry, for instance. One of Lee's first moves was to go back to the previous logo, which featured a classic serif design that called to mind the brand's heritage. In 2018, his predecessor, Riccardo Tisci, had opted for a sans serif logo, believing it would be easier to splash a more minimal logo across clothes, accessories, and social media. By returning to a more complicated logo full of serifs, Lee may have to be more strategic about where he uses it, since it could distract from other aspects of an object's design. But those restrictions may be the point, offering a chance to pull back from the logo as the obvious signifier of the brand.
Over the past few years, many other luxury brands also dropped the serif from their logos, including Balenciaga, Céline, Saint Laurent, and Rimowa, which went on to emblazon everything from hoodies to suitcases. Now that Burberry has reincorporated the serif, other luxury brands may follow suit.
A MORE SUSTAINABLE OPTION
Hansen points out that there are broader trends that might shift the industry toward more subtle logos. Millennial consumers, who are now entering middle age, are more concerned about climate change. And one response to this crisis is to buy less. Because pieces that showcase large, flashy logos tend to be more driven by trends, these shoppers might be inclined to buy more minimalist products that won't look dated in 5 or 10 years.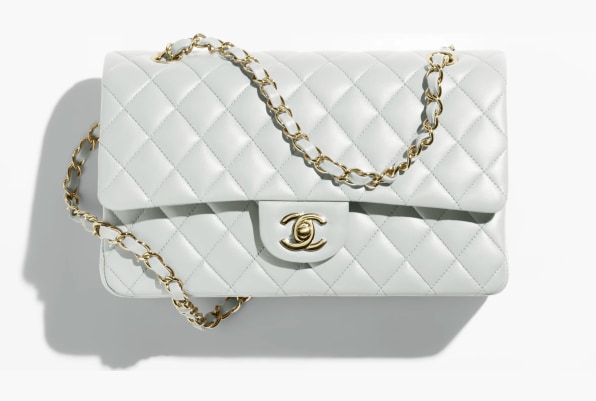 For instance, a consumer might opt for a classic black Chanel flap bag (known as the 2.55, since Coco Chanel created it in February 1955) rather than a colorful, highly embellished Chanel bag released for this season. More broadly, they might choose brands that are known for their subtlety. "There are the loud brands like Gucci, and then there are the slower, quieter brands like Bottega Veneta," Hansen says. "When you're focused on the longevity of your product you're going to pick brands that have more staying power."
There's also another major trend in the market, which is the emergence of high-end luxury resale sites like Vestiaire Collective, TheRealReal, and Rebag. These sites make it easier than ever to resell high-end clothes and accessories. Rebag offers data about the resale value of products, from brands to particular styles. "Our goal is to provide a lot of transparency about the value of their bag, so consumers think about the resale value of the bag the moment they buy it," says Rebag CMO Elizabeth Layne.
Layne says that the most classic bags, whose aesthetic hasn't changed much over the decades, tend to have the highest resale value. Chanel 2.55 bags and Hermès Birkins and Kellys often sell for higher than their retail price. Rebag has also found a spike in the value of Bottega Veneta bags, which are known for their logo-free, braided-leather aesthetic, suggesting that the more subtle luxury brands are having a moment.
So what do you do when your logo-covered clothing and accessories are no longer in style? Reselling them is always an option, but you might actually want to hold on to your logo-emblazoned garb. Our desire to serve as walking luxury billboards might currently be on the decline, but if one thing in fashion is guaranteed: A trend is always likely to come around again.
Sponsored Content
FROM OUR PARTNERS