As millennial women enter their forties, will the fashion industry finally start meeting their needs?
The fashion industry is notoriously obsessed with youth.
Kate Spade and her best friend, Elyce Arons, discovered this for themselves a decade ago. They had started Spade's eponymous label in 1993, when they were in their late twenties. By the time they had sold the company to Tapestry, Coach's parent company, 14 years later, they were rounding the corner on 50, and they were surprised to discover that there were few appealing options for them.
"After running a fashion brand for years, we suddenly got to be consumers," says Arons. (Spade passed away in 2018.) "We went shopping at Bergdorf Goodman and other boutiques, but everything was matronly. It's like fashion had forgotten about women over 40."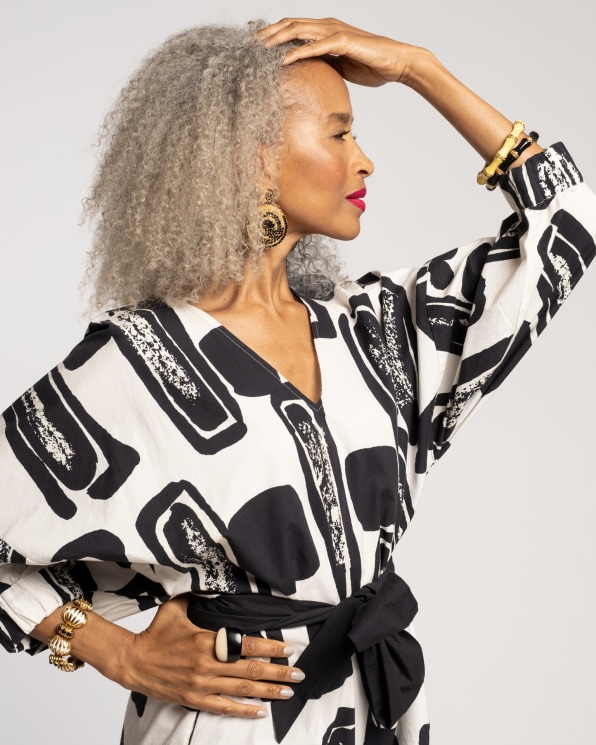 For a century and a half, designers have sent barely postpubescent girls down the runway. Brands across the industry, from Louis Vuitton to H&M, plaster magazines and billboards with dewy-faced, wrinkle-free women. Meanwhile, women over 50 have stereotypically been relegated to shopping at a small selection of specialized brands, like Talbots, Chico's, or St. John, which aren't particularly fashion forward and rely heavily on neutral palettes. "We can them 'the blands,'" says Arons, of that color palette.
But change may be coming in the fashion industry, partly because women are rejecting the narrative that they should fade away as they get older or that dressing "age appropriately" means wearing drab, shapeless clothing. In the film and music industries, over-40 women, from Beyoncé to Cate Blanchett, are dominant, with no signs of slowing down. Gwyneth Paltrow devoted an entire issue of her magazine to turning 50. All of these women still dictate trends, and their style hasn't changed much as they've aged.
Now, as the oldest millennials turn 42, experts believe they're going to push the fashion industry to better cater to their needs, from their changing bodies to their evolving roles in society. This cohort also has more spending power: According to market research firm NPD, women over 40 made up 56% of all clothing purchases in 2022, and their spending is increasing; while women under 40 have decreased their spending. "This is not a group that should be ignored," says NPD analyst Kristen Classi-Zummo. "We're seeing the mindset change as millennials enter this bracket."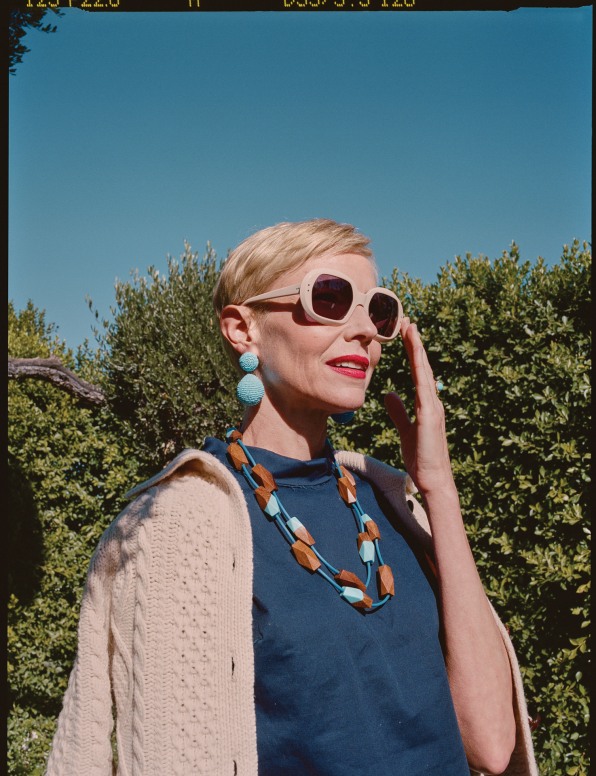 DESIGNING FOR THE OVER-40 WOMAN
It didn't take long for Spade and Arons to do something about their lack of fashion options. In 2016, three years after they sold Kate Spade, they launched a new label called Frances Valentine. The two brands are very similar: They're vintage-inspired, full of bright colors and prints, and they are at a premium price point, with dresses starting around $400. The main difference is that while Kate Spade was aimed at the thirtysomething yuppie, Frances Valentine is targeted at women who are several decades older. "They're in the prime of their careers," says Arons of the brand's target demographic. "They have active social lives."
Zonda Sochorow, Frances Valentine's head of product, says that designing for the over-40 set requires being particularly attuned to size inclusivity, which has been a broader movement in the fashion industry over the last decade. As women age, their bodies change, and Sochorow says the success of the brand depends on creating silhouettes that are flattering. And more broadly, Arons says that their customer already knows what looks good on her. They're not interested in trying whatever silhouette is having a moment; they just want to find pieces they know will make them look best. In our stores, we find that we don't really need to help women style outfits," she says. "One benefit of being this age is that we've had a lot of time to try things out."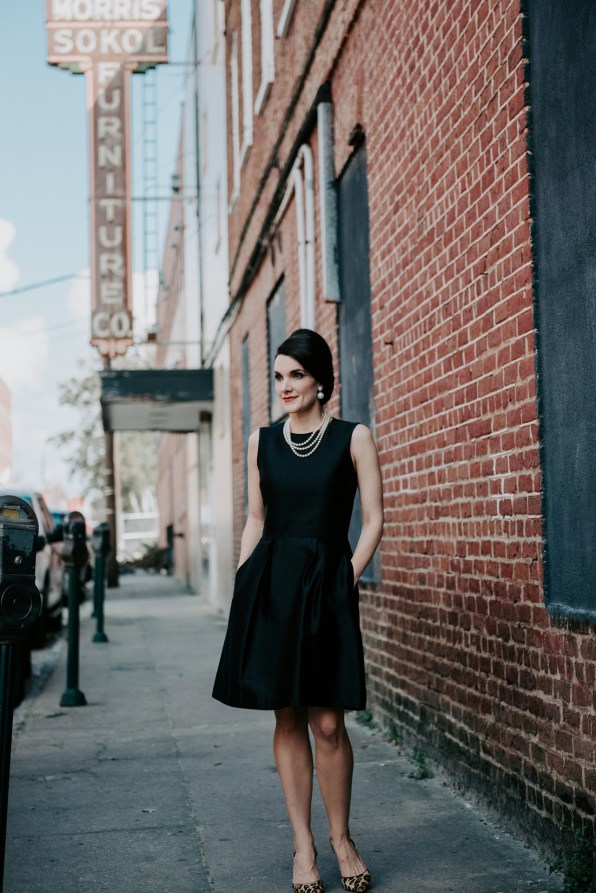 ENDURING SILHOUETTES AND QUALITY
Aesthetically, Arons says that women over 40 tend to have a different approach to fashion. They aren't interested in chasing trends, but they do care that pieces are stylish and well made. Like Kate Spade, Frances Valentine relies heavily on vintage looks that have stood the test of time. One of the brand's bestsellers is based on a chunky fisherman sweater that Spade herself had bought from a vintage market.
Frances Valentine tends to go bold and loud with its vintage recreations. One of the most notable pieces from this current collection is a jumpsuit that comes with a sleeveless overcoat, and features a bold pink print. Arons was inspired by a customer who sent her a picture of a similar jumpsuit from the early 1970s. "Part of the appeal, for me, is that I remember when looks like this first came into fashion," says Arons. "For women in their fifties and sixties, their earliest fashion moments came from watching their mother's get dressed or watching The Mary Tyler Moore show."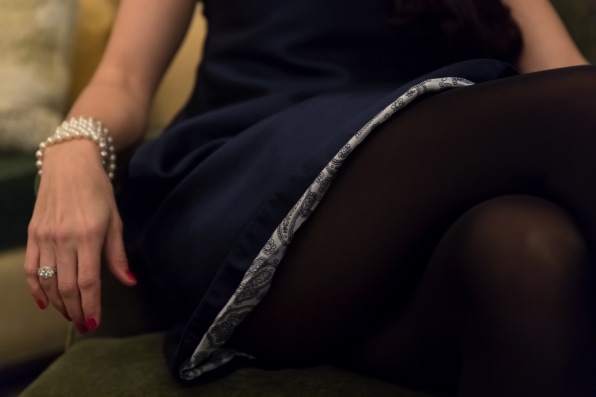 Kristen Fanarakis, founder and creative director of Senza Tempo, a brand that also targets women above 40, says that her customer prioritizes quality. They're looking for pieces made from the best possible materials, like silk, wool, and high-end cotton. Fanarakis says that customers are willing to shell out a lot for a well-made garment, with silk dresses starting at $700. But they want to be able to wear these pieces for years or even decades.
Classi-Zummo, the NPD analyst, says the data supports this. "For women over 44, quality is a driver of purchases," she says. "This is likely going to be even more true of millennial women, who know that quality and durability are also more sustainable."
Like Arons, Fanarakis spends a lot of time looking at iconic garments from the past and recreating them. Some of Senza Tempo's best-selling styles include black silk dresses with A-line skirts and a white shirt with a stiff collar. "The trick is designing pieces that will stand the test of time," she says. "I tend to focus on black and white because they're timeless."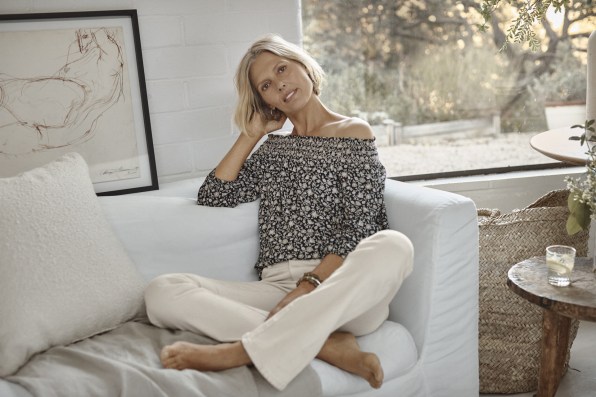 THE FUTURE OF FASHION
Heritage brands that target the over-40 crowd are beginning to realize that they need to evolve to stay relevant. Take J.Jill, for instance, which was founded in 1955.
For decades, the brand has created clothes for older women, leaning heavily into neutral color palettes and looser-fitting silhouettes. But J.Jill has struggled over the past two decades. Talbots acquired the brand in 2006 for more than half a billion dollars, only to sell it three years later for $63 million. In 2017, J.Jill went public, and two years later, its stock price tumbled by more than 50%. Analysts said the brand's design and colors were partly to blame for its problems.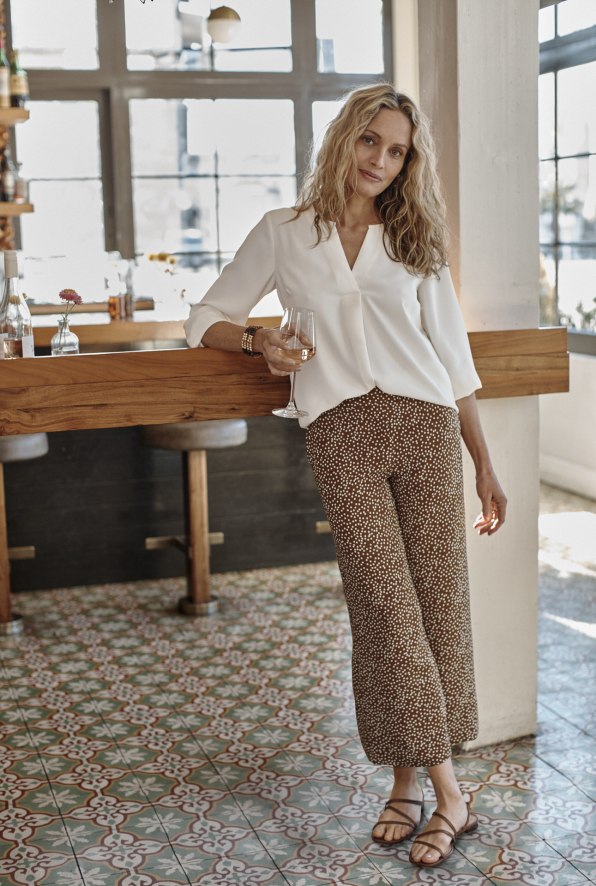 In 2019, the company brought in Elliott Staples to be the brand's new head of design. Part of his role has been to help the brand better understand how fortysomethings today are different than in the past. In previous generations, for instance, there were more rigid notions of what it meant to wear age-appropriate clothing, but Staples argues that many of those conventions have changed. There was a time when older women wanted to fade into the background rather than stand out. "Fifty-year-old women are dressing exactly the same as 30-year-olds," he says. "They want to be noticed when they walk into a room."
Still, Staples says that there is room for brands like J.Jill that cater to older women. He believes that his job is to create pieces that are carefully tailored to their lifestyles. This means keeping tabs with what women are doing as they head into the last chapter of their careers and then into their retirement. They might be traveling more or taking more walks. Throughout, he says the goal is to create stylish, flattering garments. "There are so many techniques we use, like create seams on a garment or styling it in such a way that it accentuates her form," he says.
But as millennials enter this age bracket over the next decade, Classi-Zummo says they will continue to be inspired by trends they see on social media. And she believes many will want to continue shopping at the same brands they loved in their twenties and thirties. This might include millennial-focused direct-to-consumer brands like Everlane, Cuyana, and Reformation, and even the legacy brands J.Crew and Abercrombie & Fitch. "These brands have an opportunity to grow with millennials," she says.
Sponsored Content
FROM OUR PARTNERS