The electric vehicle boom is bad news for Tesla.
After a decade of being the only game in town, Tesla is entering a new era of the EV wars, which started in earnest in 2022 but will only intensify in 2023. Tesla still dominates the EV market in the U.S. today, but its lead has consistently dropped—and is expected to quickly dwindle—as legacy automakers roll out their own electric models.
The onslaught of choice around EVs will no doubt amplify Tesla's fundamental shortcomings, many of which stem from poor design and terrible customer experience choices. In the meantime, the BMWs, Fords, and Kias of the world have arrived, ready to raze Musk's beleaguered company faster than you can turn a hyperloop tube into a parking lot.
To be clear, Tesla's design was never particularly impressive to begin with, but that actually was a good thing back in 2012, when the Model S launched. "I call it blandly handsome," says Adrian Clarke, a professional car designer who now writes design critiques for the automobile publication The Autopian. "They were okay, they were not mind-blowing, but they were not going to scare people off, which I think is really important."
The fact is, most people who buy cars don't want to be on the bleeding edge of design. "Some people just want a car that fits into their lives," according to Clarke, and that's why you can't design what he calls space cars of the future. A bold design could have alienated potential early Tesla buyers, who already were taking a chance on new, unproven technology that completely replaced the internal combustion engine. That's an error that companies like General Motors—with the 1996 EV1—made in the past. "Their styling was very, very advanced," says Clarke. Too advanced for consumers to buy in: the EV1 sold about a thousand units.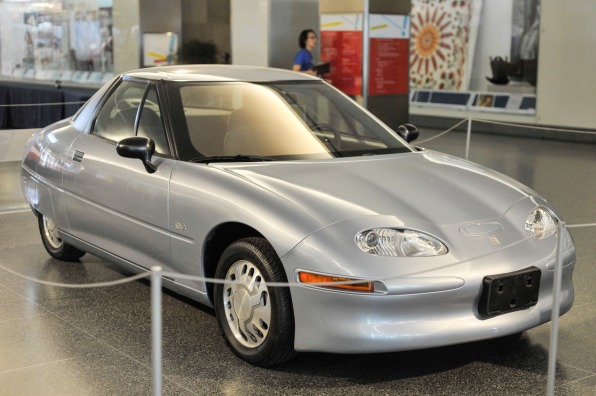 But not Tesla. After launching the company in 2008 with the Roadster—a run-of-the-mill sporty car based on the Lotus Elise that sold only about 2,400 units—the 2012 Model S introduced the design that people now identify with the Austin-based auto manufacturer. "It was surprisingly conservative, echoing the Jaguar XF and some much-loved Lexus models," says Jeremy Newman, who previously designed cars for Jaguar Land Rover and now works as an independent designer in Barcelona.
Newman points out the Model S's front grille as a deliberate design move to give the car a familiar feature. Grilles exist to allow airflow in and out of the car as a way to keep the engine cool—Tesla's EV didn't need this feature to cool its battery, but had one anyway. It finally got rid of it in 2016, but only after the market had familiarized itself with EVs. Other manufacturers, he says, have had the benefit of "massaging their visual identities to suit the [EV] format." They can look striking and recognizable at the same time. Tesla didn't have this luxury when it began, hence the generic, "blandly handsome" look.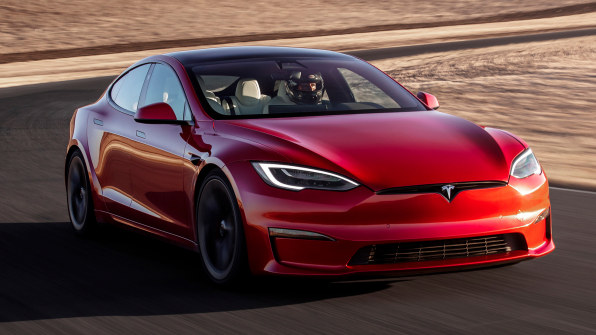 That was then. Now, Tesla's design feels stale. "The Model S is 10 years old now," says Clarke. Its other cars—Models 3, X, and Y—look like spitting-image cousins to the Model S; they are effectively the same car with slightly different proportions. While the company routinely updates mechanical parts and software, Clarke says the design is "essentially, exactly the same car as it was in 2013." That kind of stagnancy is unheard of in the industry, which refreshes the look of car models each year in addition to larger planned makeovers. "Most manufacturers would replace a model after about seven or eight years," he says.
THE INDUSTRY STRIKES BACK
Tesla's lack of design innovation would be a big problem for any company, but it becomes an existential threat with the impending explosion of EV models about to hit the market from almost every other car manufacturer.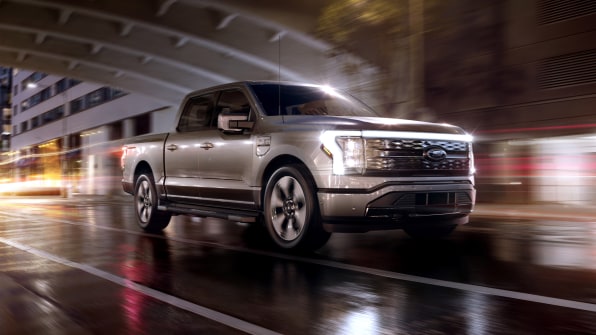 In the United States, General Motors and Ford are fully on the offensive. In 2020, GM announced it would invest $35 billion in EVs from 2020 through 2025, and consumers are now seeing the result of that effort with the Hummer EV, Cadillac Lyriq, Chevy Volts, and a whole lot of new cars, vans, and pickups announced for 2023. Ford—which is investing $22 billion—has triumphed with its electrical F-150 Lightning, which draws on the success of America's best-selling pickup truck to "take EVs to the average Joe." It also offers the popular Mustang Mach-E and the E-Transit van.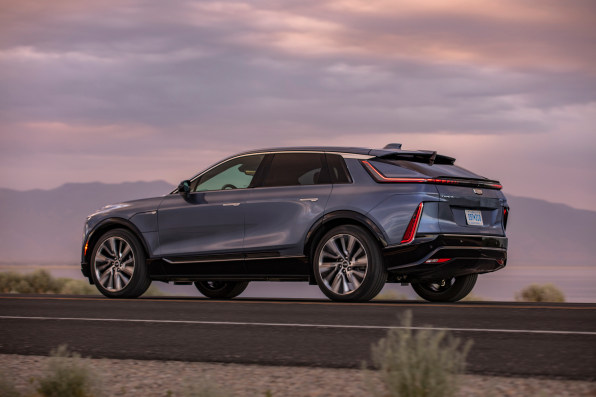 The European makers, like BMW, Mercedes, Volvo, Volkswagen, Audi, Renault, and Porsche, all have launched plenty of new electric models in various sizes. The same is happening with the Japanese, South Korean, and Chinese manufacturers. Chinese brands—like BYD, which widened the gap with Tesla in 2022—make up 52% of the world's EV market, although they mostly sell to the Chinese market. Brands like Hyundai, Nissan, Mitsubishi, Honda, and Toyota continue to introduce new electric models, like the popular and highly praised Hyundai Ioniq 5, the Nissan Ariya, the Honda Prologue, and the Toyota BZ4X, to name a few.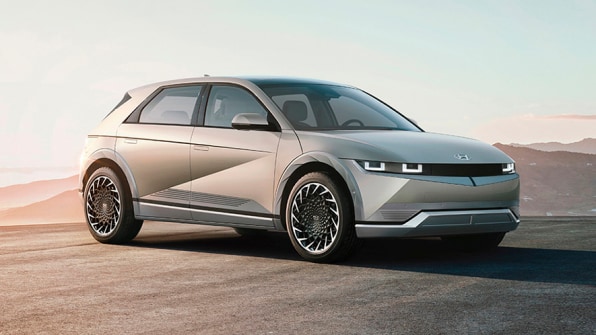 Tesla still dominates the EV market in the U.S., but the crescendo of models from other companies has already affected its market share, dropping from 79.4% in 2020 to 65.4% in 2022. While Tesla claims it shipped 40% more vehicles in 2022, the EV industry grew 70%. Abroad, Chinese manufacturer BYD is growing sharply while Tesla stays flat, doubling the latter's market share. In Europe, the EV market is more fragmented, with Tesla only holding the third position behind BMW and Mercedes. As Europe gears up for a full ban of ICE cars by 2035, it doesn't look good for Elon Musk.
According to S&P Global Mobility, Tesla's U.S. EV market share will continue to drop until it reaches 20% by 2025. It makes sense. If you already own a legacy brand vehicle, there's likely an EV model ready for you now or will be ready later in 2023. This is a big problem for Musk's company because people tend to be loyal to their brand. Companies like BMW, Ford, Toyota, Kia, or Subaru enjoyed around 60% loyalty rate in 2022. If you have been happy with a BMW Series 3 for the past two decades, chances are good that your first EV will be Bavarian.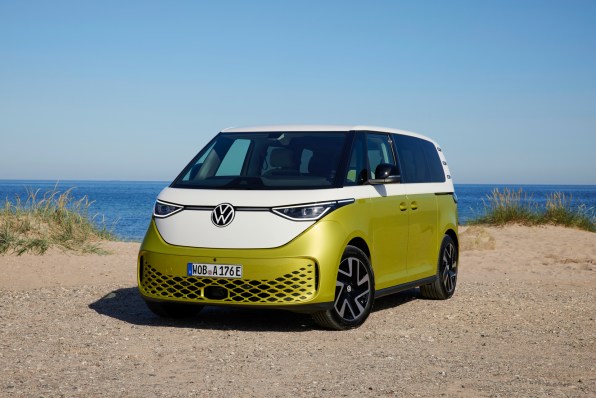 The result is that there has been an explosion of new designs—some new, some familiar—that together make Tesla's blandness seem like two-day-old porridge. Some of these new cars will compete directly with Tesla at similarly high price points, like the Porsche Taycan or the BMW iX. Others aim at the lower end of the market—like the Nissan Leaf, the Renault Zoe, and many others—which is a segment that Clarke says Tesla won't be able to touch because they just don't have the bandwidth or structure to produce an affordable car.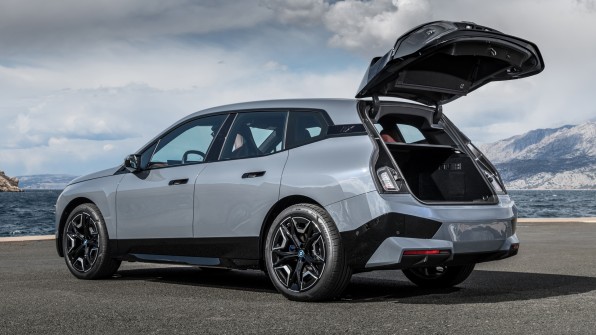 "I've thought for years that, as soon as the legacy manufacturers get into the EV game, that was going to be Tesla's problem," Clarke says. "When Tesla was selling 50,000 to 100,000 cars a year, that was not worth it for the legacy brands. It wasn't worth their time and their investment." The car business is extraordinarily hard and with extremely tight margins that don't allow for a lot of experimentation. But now, with the growing public interest in electric vehicles and the EU, New York State, and California mandating the end of combustion engines by 2035, things have changed.
Tesla's loosening grip on the EV market is something legendary investor and Columbia Business School professor emeritus Bruce Greenwald pointed out in 2021. "Twenty years from now, you really think that they're going to dominate the auto market? Not a chance," he told Yahoo News. Michael Burry—the "Big Short" investor who famously predicted the 2008 crash—is even more pessimistic, judging by his continuous bet against the company and its warnings about fierce market competition.
"If Tesla doesn't implement new models fairly quickly—adding at least one or two models in 2023-24—it will not be able to compete on the same level with other major players, such as VW, Toyota, or Mercedes," says Adrian Schafer, professor of mobility and industrial design at German University of Cairo.
But producing new models, like the Cybertruck, is remarkably difficult for Tesla—according to Elon Musk himself, who recently said, "if we were to introduce new vehicles, our total vehicle output would decrease." Musk's comment is the result of Tesla's serious supply and manufacturing problems, which are not likely to resolve anytime soon.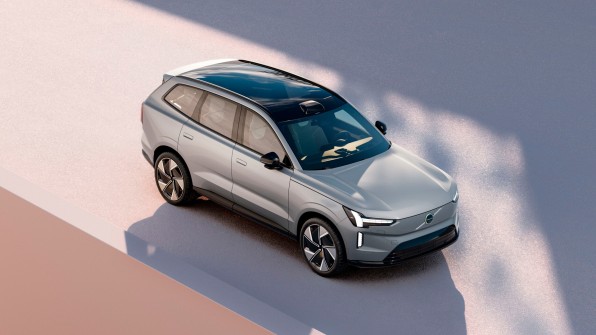 One issue is that Tesla has bottlenecked its production capabilities by keeping every aspect of manufacturing in house, rather than partnering with third parties to help craft and manufacture components. Musk believes this strategy will eventually give the company a manufacturing cost advantage, but not everyone agrees this is possible.
Right now, the approach has led to quality issues, as seen in the oversize touchscreen Tesla added to the Model S in 2012. Tesla sourced screens and electronics that were not graded for cars. Despite the company's boldness, it didn't account for the fact that electronics in cars get subjected to extreme temperature and light conditions. Logically, the screens failed, which prompted a major recall program that reached all the way to China and an investigation by the U.S. National Highway Traffic Safety Administration and Germany's Federal Motor Transport Authority.
Doing everything in house is always a bad idea, Clarke tells me. The industry uses car-grade suppliers to execute designs on components like seats. It's impossible for Tesla to compete with suppliers on price and quality since they are specialized in whatever they do and serve multiple brands. The experience and the economies of scale are not on Tesla's side.
THE CYBERTRUCK ISN'T A SOLUTION, IT'S ANOTHER PROBLEM
These issues for Tesla only compound as we further consider the Cybertruck—a product urgently needed for Tesla to compete in SUVs, one of the fastest-growing EV segments at the moment. Industry experts are skeptical that Tesla's truck is going to ship—especially in its current form, or in a way in which it can truly compete against options from Ford, RAM, or GM.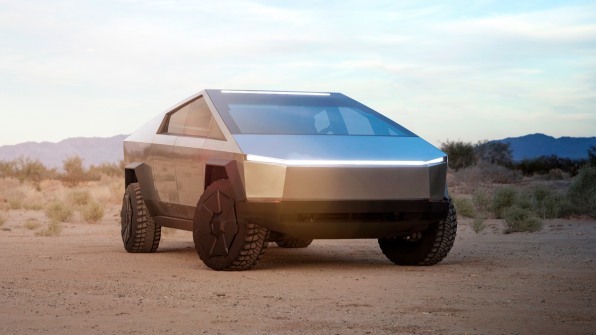 To Tesla's credit, the Cybertruck took a completely different design route than its other cars. Made with straight panels and hard angles, it also was completely different than its competitors, like the Ford F-150 and the Chevrolet Silverado, which have the standard smooth curves you see in every other modern vehicle. Musk referred to it as having "a cyberpunk or Blade Runner" style. But design legend Frank Stephenson—considered one of the most influential automotive designers of our time—slammed the Cybertruck, describing it as "cold, sterile, and almost repulsive," among some actual niceties.
We know that Tesla is an authoritarian regime where whatever Musk says, goes. (See the yoke.) And we know that he believes he has an eye for design. Musk has spoken about trying to find the elements that "trigger the emotion of appreciation of beauty in your mind." He reportedly was "so determined to make the Model X's Falcon Wing doors open and rise up like the swan arms ballet move that he actually made the engineers watch ballet."
Yet, Newman, the former Jaguar Land Rover designer, believes the Cybertruck's design is not just in poor taste. He thinks it's "strategically irresponsible." He doesn't believe its ostentatious style is the solution to Tesla's current bland uniformity. "If it were," he says, "it would represent a sudden departure from where their customer base is established."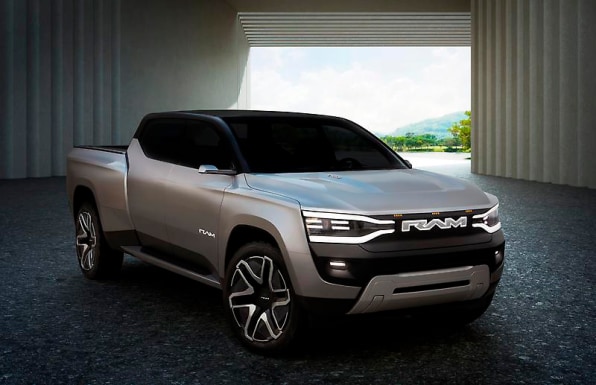 While the Tesla fans did love the Cybertruck when Musk showed it for the first time in 2019, its design is proving considerably difficult to materialize. He promised a 2021 delivery date, but now the truck is slated to begin manufacturing in "late 2023." Tesla blamed the supply chain, but Clarke and others in the industry are suspicious that it will ever ship without a serious redesign. "As soon as we saw [the Cybertruck], everyone I know in the industry started laughing. We just thought there is no way they're gonna be able to get that into production," he says. Clarke believes the Cybertruck won't pass crash regulations or pedestrian-impact regulations; and, more importantly, it's going to be extremely hard to make "those dead straight panels."
Clarke explains that car panels are made by stamping them with big metal hydraulic presses, which is why they are always curved: "They always have an amount of curves in them because they have to be able to hold the shape when the part comes out of the press." But if you have a dead-flat panel, Clarke says it's not going to work: "It's going to vibrate, and they're going to have massive problems stamping those panels and having them keep their shape." He also believes that the noise the sharp angles of the panels will generate will reverberate inside the vehicle's cavities. This will force Tesla to use "some kind of foam or sound deadening" inside its body—or to redesign it. In the end, Clarke believes that Tesla will encounter so many problems once it starts producing the truck that very few will actually get made unless they do a significant redesign.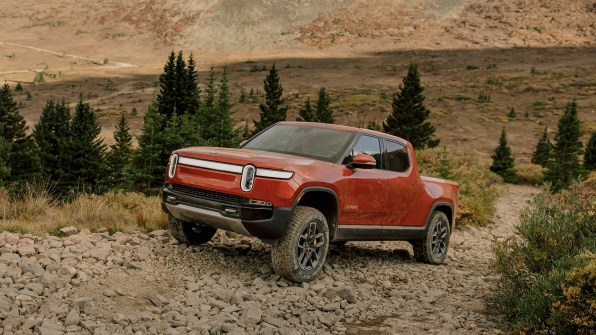 You would expect these mistakes from rookies like Rivian, which is having multiple problems and is now facing "the harsh reality of manufacturing," as the Wall Street Journal recently pointed out. While Rivian fans gush about their RT1 pickups as much as Tesla's owners gush about their cars, the company has already issued three recalls since its 2021 limited launch, and some people are accusing the company of quality drops as it ramps up production.
To be clear, all manufacturers have recalls. Yet, the Rivian case is like Tesla déjà vu, and it makes it even more painful to watch how Musk is repeating and amplifying the design mistakes he's already made with the Cybertruck. Tesla is no longer a new startup like Rivian. "This narrative that Detroit and the legacy OEMs don't know what they're doing, and these Silicon Valley startups are here to disrupt car manufacturing is nonsense," says Clarke.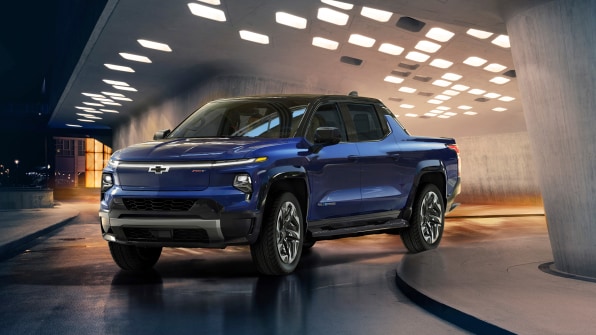 BUT COULD TESLA ACTUALLY DIE?
Tesla's brand and business are both in trouble. In a recent poll, only 13.4% of U.S. adults have a favorable view of Tesla compared to 28.4% in January 2022. J.D. Power puts the company almost at the bottom of its 2022 car quality survey made using 84,165 verified U.S. owners. Consumer Reports' 2022 survey ranks Tesla's reliability at number 19 out of 28 brands in the United States.
To make things worse, the company's cost-cutting store model, instead of running actual dealerships, means that Tesla has trouble servicing customers who are having problems. "They can't take your car away, give you a courtesy car and a nice cappuccino while your car is being fixed," Clarke says. People truly value this—and they value their time, especially in the high-end market segment that Tesla caters to.
All of the above amounts to a terrible customer experience, from the design of the car to its quality to the way drivers have to buy them in the first place. "I hesitate to call it anti-consumer behavior, but there's a lot of consumer unfriendly behavior from Tesla," Clarke says.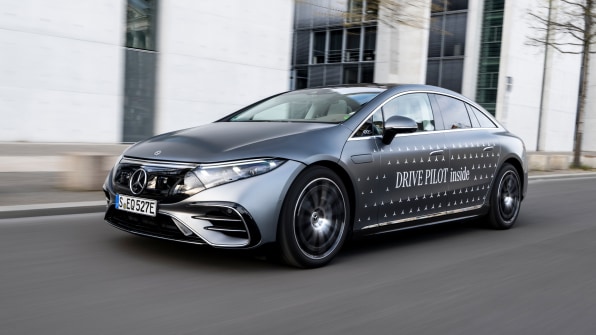 But perhaps the coup de grâce is Tesla's broken promise of full autonomous driving—a car that will safely drive you anywhere and through any road conditions without your ever touching the wheel—despite Musk promising that it will arrive "next year" every year since 2015. Meanwhile, companies like Volvo—using Waymo technology—or Mercedes have beaten Tesla at this game. Not only is Tesla behind, but Musk's false autonomous claims are now the object of consumer lawsuits and a federal criminal probe.
The result of all this is that the company that was once considered a disruptor, a beacon of innovation, and a rebel against the old and outdated car industry, has lost its lead on everything that made it special. With Tesla's innovation advantage completely erased, there is nothing to stop the big manufacturers from taking over the EV market. Especially because Tesla can't match their sheer industrial power, the product of decades of honing its design, manufacturing, and customer experience abilities.
At most, it seems that Tesla can only aspire to survive—and become yet another car manufacturer.
Sponsored Content
FROM OUR PARTNERS