As Johansson's skincare startup, the Outset, enters its second year, the actress wants to step out of the limelight and let the products speak for themselves.
A year ago, actress and producer Scarlett Johansson launched skincare startup the Outset. But she's hoping you'll forget she's a cofounder.
Johansson's brand is based on her own beauty regimen, which she describes as extremely gentle. The Outset launched in March 2022 as a direct-to-consumer brand, before Sephora and Goop picked it up two months later. More recently, the brand launched at Heyday, a chain of facial spas.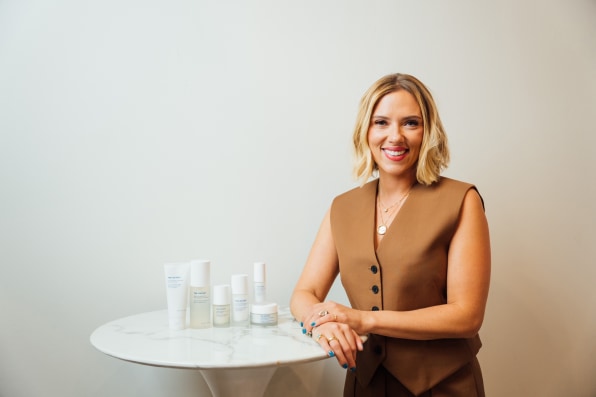 The startup is still small and scrappy, with a team of just seven, but Johansson says it's growing and ready for an international expansion. She's also proud of the fact that a third of the brand's customers are men, which is not typical in the beauty industry. "My husband and I use the same products, which is unusual," Johansson says. (She's married to Saturday Night Live star Colin Jost.) "The packaging is minimalist and fragrance free, which I think is a big selling point to men."
Johansson's brand is part of a wave of celebrity-founded startups. In the beauty industry alone, John Legend, Harry Styles, Rihanna, Hayley Bieber, and Selena Gomez have launched brands. But actors and singers are launching brand across industries: Cameron Diaz is in the wine business; Khloe Kardashian sells jeans; Dax Shepherd and Kristen Bell just built a diaper factory. These brands follow in the footsteps of early celebrity-entrepreneurs who have launched successful businesses, including Gwyneth Paltrow's Goop and Jessica Alba's the Honest Company.
But not all celebrity startups follow the same playbook. Some stars simply see themselves as the face of the brand, much like actors and singers have done in product advertising for years. While others are deeply involved with the day-to-day running of the company. Johansson fits squarely into this camp. At the Outset's offices, I lost sight of Johansson for a few minutes, only to realize she was washing the dishes from a team lunch a few hours before.
Ultimately, Johansson believes that her brand will only succeed if it can stand alone, without her as the main attraction. So as the Outset enters its second year, she's focusing on communicating the efficacy of the product, and encouraging customers to subscribe for refills. The end goal is for the brand to grow by word of mouth, rather than marketing. "If we can get customers to make repeat purchases and tell their friends, that's where the real lifetime value is," Johansson says.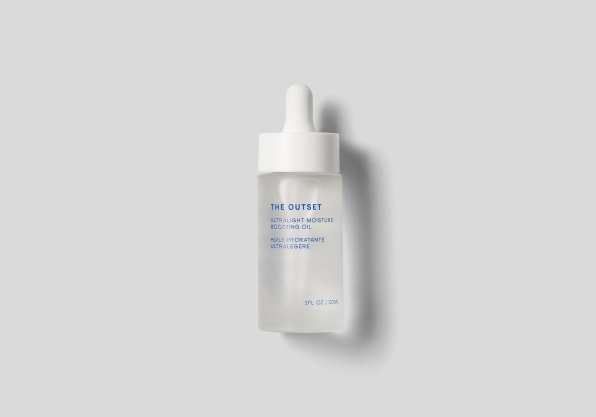 A PANDEMIC PASSION PROJECT
Johansson has struggled with acne her entire life and only found relief a few years ago when she decided to quit all her harsh skincare products and shift to a gentler regimen. "It was not a surprise to anyone who knows me that I started a skincare line," she tells me at the Outset's offices in New York's Flatiron District. "Anyone who is self-conscious about their skin problems devotes a lot of brain space to trying to solve it."
As an actress, Johansson's face is scrutinized more than most. But she argues that anybody who deals with acne, rosacea, and other skin problems is in the same boat. "I don't know that the stakes are higher for me," she says. "I think the stakes are high for anybody who isn't feeling like the best version of themselves."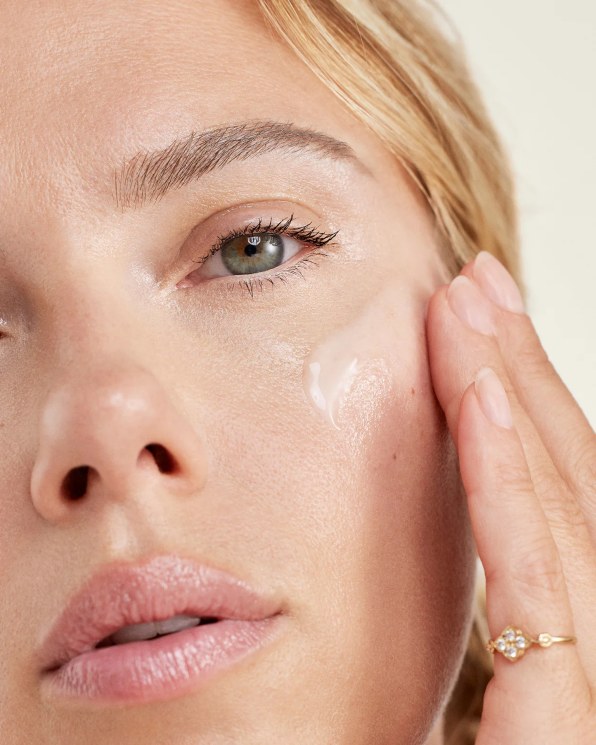 For years, Johansson believed that the solution was to attack the acne with powerful chemicals, designed to obliterate the problem. She used chemical peels, Retin-A, and drying creams. When nothing produced enduring results, she decided to try a gentler approach. She used a very mild exfoliant and a cleanser with just a few ingredients, and her skin improved drastically.
When the pandemic started, she found herself with time on her hands, so she began exploring the possibility of launching a skincare line of her own, based on these principles. This makes her different from some other stars, whose startups are spun out of incubators. A-Frame, for instance, incubates celebrity brands, including John Legend's skincare brand, Naomi Osaka's sunscreen line and Gabrielle Union and Dwyane Wade's baby brand. TechStyle helped launch Kate Hudson's activewear line.
Johansson, on the other hand, came up with the idea for the Outset and began searching for a cofounder. She reached out to Kate Foster, who served in senior roles at Victoria's Secret, Ann Taylor, and Juicy Couture before founding SwearBy, a word-of-mouth recommendation platform. The two talked regularly during the pandemic. "We spoke on Zoom daily," says Johansson. "We were basically dating before we committed to each other." They decided to proceed with the Outset, bringing on Joanne Sulit, a beauty veteran who has worked at L'Oréal, Coty, and BareMinerals, as CMO.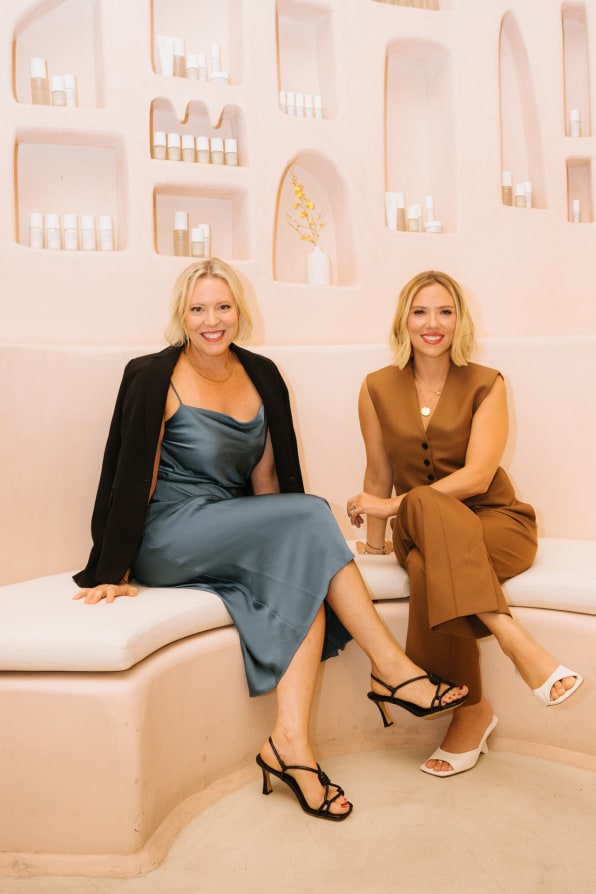 WHAT CELEBRITIES CAN DO
A decade ago, when direct-to-consumer brands like Warby Parker, Everlane, and Allbirds were launching, they marketed their products on Facebook and Instagram. The strategy worked: They paid for targeted ads and acquired a core of new customers. But over time, as more brands have entered the market competing for ads, the cost of digital advertising has gone up.
In some ways, the recent flood of celebrity brands is a reaction to this. Stars have an enormous built-in audience of fans, who will listen when they talk about a new brand. In some ways, they're the new marketing engine. But even here, Johansson stands out. She doesn't even have an Instagram account.
Still, Foster says that having Johansson as a cofounder was incredibly important to launching the Outset. Beauty is a highly saturated industry, with hundreds of new brands popping up every year. It helped that Johansson was able to tell her story to the media when the brand first hit the market. "We don't have this organic flywheel of celebrity social media accounts," says Foster. "But our first chapter was really about telling Scarlett's origin story and capturing the news cycle."
Foster adds that it was crucial to quickly move beyond Johansson. 'The second chapter is about the products themselves," she says.
As the Outset heads into its next year, the founders want to focus on growing organically, rather than by advertising or deploying Johansson as a spokesperson. This is something that Foster understands well, as the founder of a digital media platform devoted to women sharing products they love.
Foster says achieving a true word-of-mouth fan base comes down to creating high quality products that actually improve customers' skin. This is hard, of course. But the brand's most recent campaign has focused on inviting consumers to try the brand's three part regimen for 30 days, and documenting the results. The website is now full of everyday people's before-and-after photos, rather than Johansson.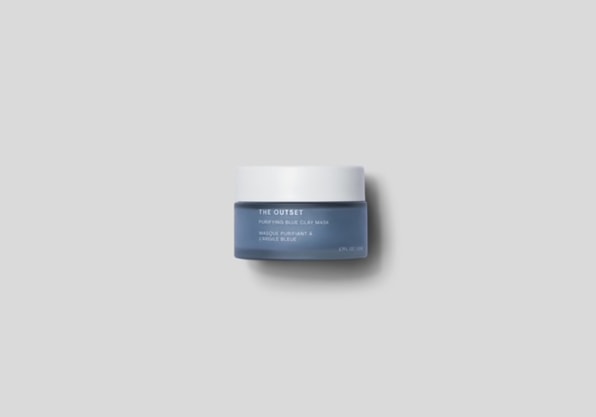 In a sign that the brand is cultivating a loyal following, Foster says that many customers have already signed up for subscription, which arrive in eco-friendly refill packages. "A famous face might nudge you to buy a product, but you'll only buy it again if it is actually working for you," says Foster. "We want to get to the place where customers are starting to advocate on our behalf, and telling friends."
Meanwhile, Johansson has enjoyed getting involved in the nitty gritty of the brand, rather than simply being its face. And of course, she's juggling the Outset, among other projects. She owns a production studio, These Pictures, she's acting, and she's also a mother of two.
"I haven't figured out the magic sauce to getting it all done: Work-life balance is a farce," she says with a laugh. "But we're trying to build a strong team here where we're supporting one another. It's building a community within our company where everybody is empowering one another."
Sponsored Content
FROM OUR PARTNERS