The Museum of Failure's latest exhibition is an epic portrait of failures big and small—from the Ford Edsel, to CNN+.
In the 1990s, the Canadian whiskey distiller Seagram came up with a new drink called Old Breed. The premise went something like this: People like whiskey. People like beer. Let's make beer-flavored whiskey.
The resulting beverage, which I can only assume tastes like a drunkard's slobber, never made it past a few small markets, but a bottle of it (mercifully empty) is now on display at the Museum of Failure, in Brooklyn, New York. Stretching across 15,000 square feet of Industry City, the exhibition, which is open until mid-May, paints an epic portrait of failures big and small, from Google Glass, to the Segway, to the overhyped Ford Edsel.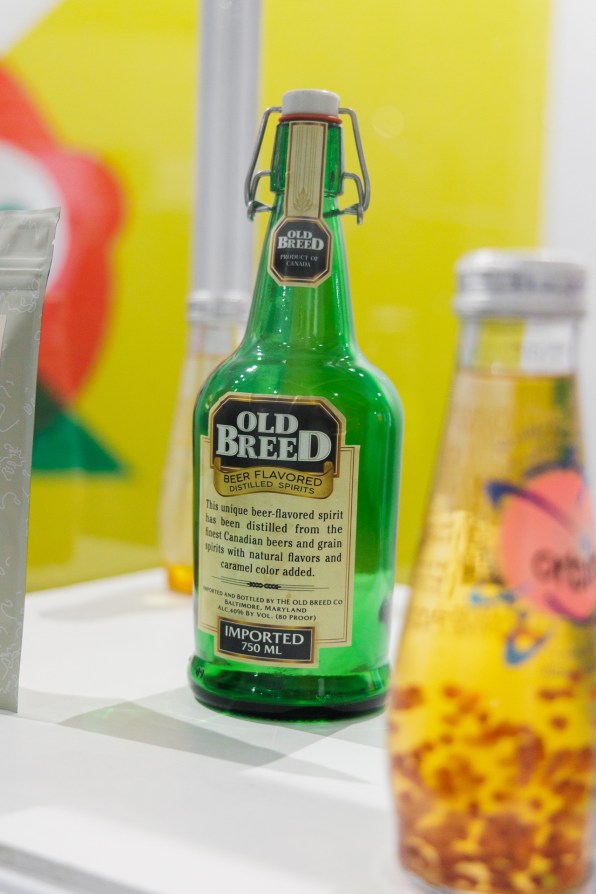 This Museum of Failure is actually the seventh iteration of a concept that started in 2017, in Helsingborg, Sweden. It has since traveled the world from L.A. to Toronto to Shanghai, with more than 30 pop-ups peppered in between. The Brooklyn exhibition features objects, games, robots, and various other experiments spanning from the 17th century (a model of the Swedish warship Vasa, which sank about 1,400 yards into its maiden voyage) to the present day. Items that are new to the museum's collection include Adidas's Springblade running shoes; Kent cigarettes, whose "Micronite" filter contained asbestos ; CNN+, the streaming service that lasted a mere three weeks; and a proposed WWII aircraft on a floating… iceberg.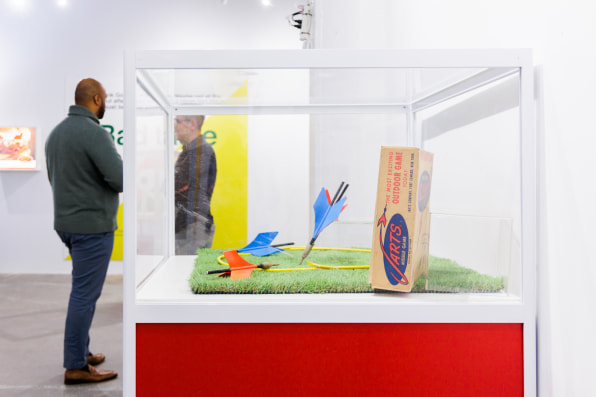 Like previous iterations, the NYC exhibition was curated by Dr. Samuel West, a former clinical psychologist with a doctorate in innovation from Sweden's Lund University. West isn't really interested in structural or manufacturing failures, like the kind that would lead a bridge to collapse, or a Samsung phone battery to catch on fire. Instead, he's focused on innovation failures. "A failure is a deviation from an expected or the desired result," he says.
Although the exhibition isn't focused on design, West says design can make or break an innovation. A great example is Philippe Starck's postmodern sculpture, otherwise known as the Hot Bertaa kettle, which he designed for Alessi in 1989. With no ability to gauge the water level, and an oversize spout that spewed hot steam, the kettle has become a pariah among designers. Even Alessi has called it "Our most beautiful fiasco." West, who once owned a design company, says that Hot Bertaa is "the clearest example of when form triumphs [over] function."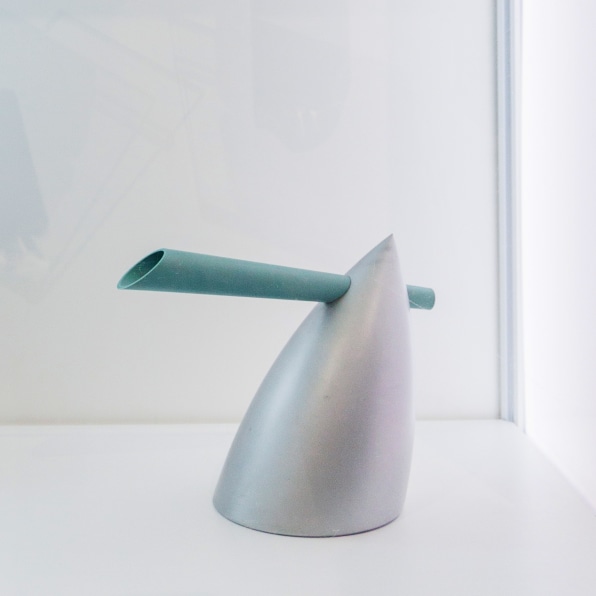 But there's a lesson hiding behind the scenes of the Hot Bertaa, and that is the lesson that West wants every visitor to take away from the exhibition: "You have to take risks," he says. "I think designers as a whole are cowards and driven by fear of failure. The great stuff that goes down in history as iconic design is seldom from some corporate yes-sayer," he adds. "If designers were less afraid of failure, or getting negatively judged by their peers, we'd see more great design." (Interestingly, in 2001, Alberto Alessi told Fast Company that "the kettle was very much criticized. But it was never a stupid project: We just went too far.")
Glorifying risk-takers isn't the goal of the exhibition, however, and it's impossible not to see it as a cautionary tale for designers and companies that seek to innovate for innovation's sake. West calls this "a solution looking for a problem." "The definition of [something] creative is if it's both novel and useful," he says. "If you create something that's just new, it's just a stupid thing."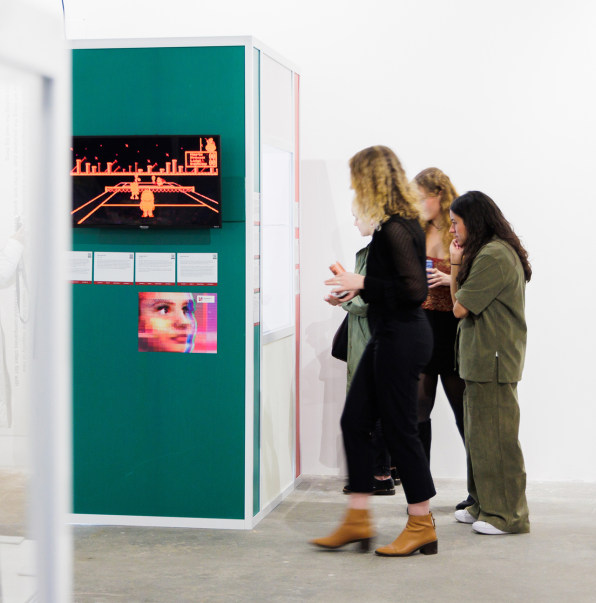 Of course, failure is in the eye of the beholder. When Apple introduced its Apple Watch, in 2015, West he thought it would end up in his museum. "You have your phone with you anyway, why put it on your arm?" he says. Today, the Apple Watch reigns over the smartwatch market, with over 100 million active users (as of 2021), and West admits he was wrong, although he still can't understand the point of the watch.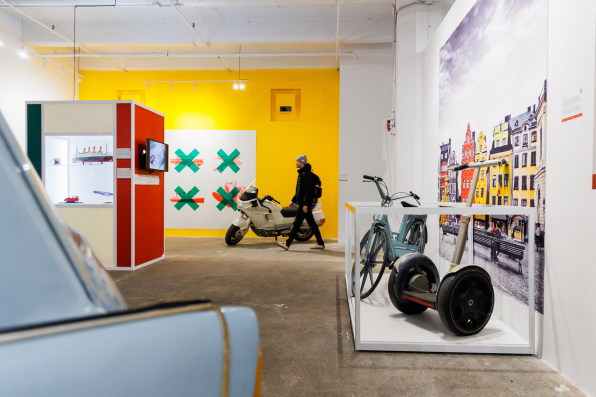 Something similar happened with the Segway, which was included in the original museum in 2017. "It was supposed to revolutionize the way people transported themselves," he says. "And even though the tech is cool, it didn't live up to expectations of creators or investors." (The brand stopped producing new machines in 2020.) But not long after the first exhibition launched, West got an email from a person with mobility issues. "The Segway has saved my life," the email read. "So it was a failure commercially, and a failure on a larger scale, but for that group, the Segway was a massive success," says West. "It always depends on lens and perspective you take."
Sponsored Content
FROM OUR PARTNERS