Teenage Engineering's CHD-4 synth transforms the heartbeats of kids with congenital heart disease into musical rhythms.
When Oskar Hellqvist's second son was born with congenital heart disease, it was devastating. Especially because his first son also suffers from CHD, a condition in which a newborn's heart doesn't beat with the steady rhythm of a healthy baby, and one of the most common types of birth defects. And although treatable with modern techniques, CHD can deeply affect the heart's development, eventually resulting in premature death, according to the Centers for Disease Control and Prevention (CDC).
After his second son was diagnosed, Hellqvist decided to channel his distress into art. "He had a hard time coping with the situation and struggled to turn it into something tangible," audiovisual artist and woodworker Love Hultén told me over email. "Oskar reached out to me via Teenage Engineering to see if I was interested in building a piece on behalf of The Swedish Heartchild Foundation." The objective was to capture the core of this problem, transforming it into something new and beautiful.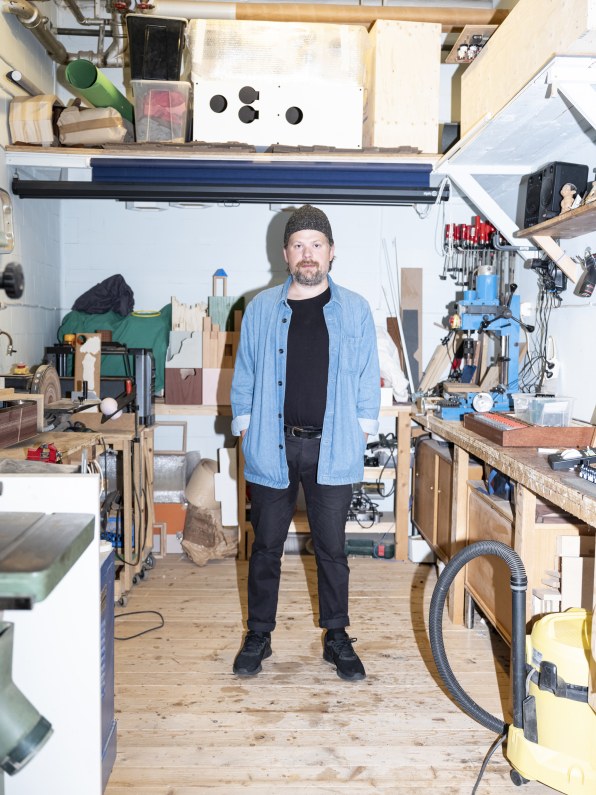 Hultén, who is known for his wood-based sound installations, created a machine called CHD-4, a one-of-a-kind machine designed to produce rhythm and music where there is none. This synthesizer looks like a turntable but instead of having the recording of a linear sound engraved into a spiral, it uses four concentric rings. Each of them contains the heartbeat pattern of one of four kids who suffers from CHD, captured with an electrocardiogram machine.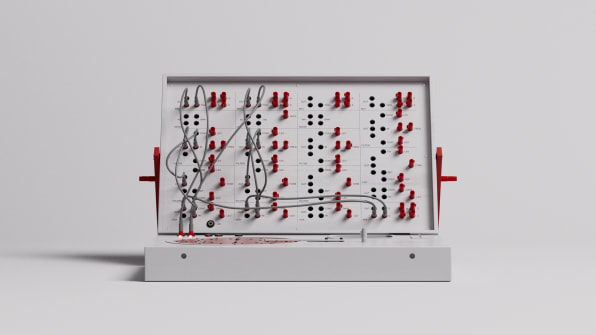 CHD-4 can play the patterns together or individually, using different types of electronic processing to create sounds that, according to Teenage Engineering, "exemplifies each child's irregular heartbeat."
Hellqvist, creative director and a partner of Swedish advertising and PR agency Abby.World, tells me over email that he was blown away by this astounding piece of craftsmanship and engineering. But, most importantly, he was very moved when he finally listened to it. "The piece created by Love and TE is simply amazing and heartbreaking," he says. "It takes dark and heavy experiences and transforms them into something beautiful. Into hope and change."
The CHD-4 will go on auction starting today and will run through February 28 to raise awareness of this problem, which affects 3.1 million kids every year. All proceeds will go to the Swedish Heartchild Foundation, a nonprofit that supports children born with congenital heart diseases and their families. If you want to help, you can bid here.
Sponsored Content
FROM OUR PARTNERS