It's your last chance to snag one of the 600 relics on auction from Twitter's San Francisco HQ.
Who wants a piece of Twitter?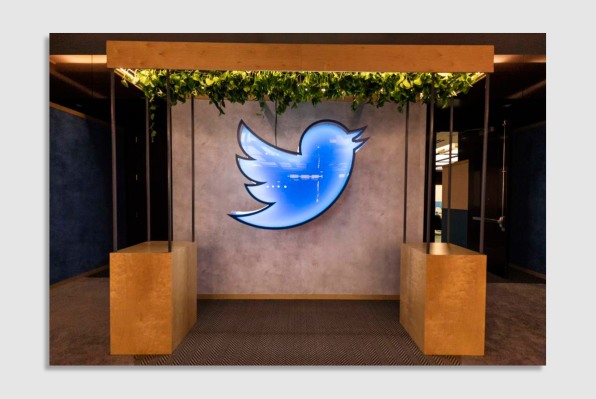 The company, which has been on the rocks since Elon Musk took over and purged almost two-thirds of its 7,500-person workforce, is auctioning more than 600 relics from its San Francisco headquarters to match its newly downsized staff. Said relics include several La Marzocco espresso makers, which may or may not have fueled late-night anxiety after Musk's draconian ultimatum to abide by his "extremely hardcore" work philosophy; a soundproof phone booth, which may or may not have muffled the screams of at least one laid-off employee—and a Twitter bird statue that's already fetching upwards of $20,500 (at the time of publication). There's also an array of seats, including Knoll Bertoia Diamond Chairs and Eames Molded Plywood Lounge Chairs; a pile of boring mobile white boards that double as room dividers; and approximately a gazillion Knoll Sit-Stand Desks.
The online auction launched yesterday at 7 a.m. Pacific Time and will conclude today at 10 a.m. PT. Neither Twitter nor auctioneer Heritage Global Partners will be dealing with the logistics for your newly acquired memorabilia, though. So, if you really want that 6-foot-tall sculpture planter in the shape of an "@" symbol, you'll have to arrange for a pickup from Twitter's downtown-San Francisco corporate HQ yourself. All proceeds will go back to Twitter, but if you think that any of this will make a dent in the Himalayan mountain-size debt that the company has buried itself in, then you're "a moron" (according to a spokesperson for Heritage Global Partners).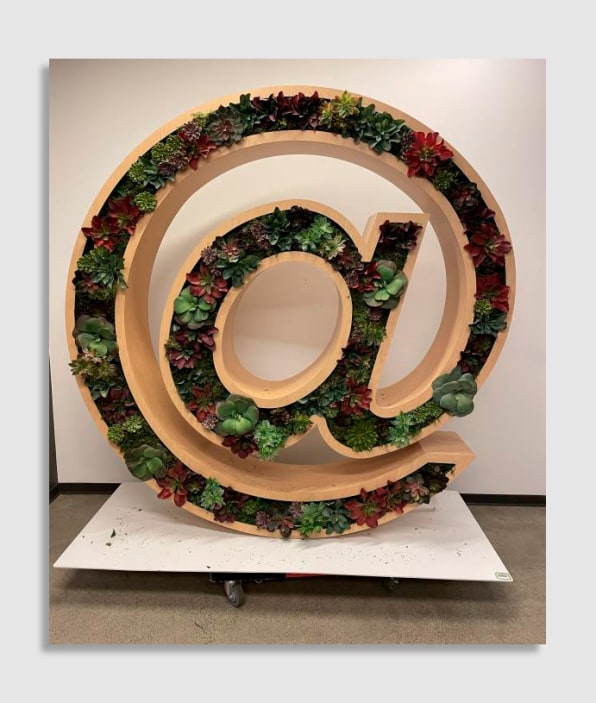 In some ways, the auction feels like a curtain closing on the social media era. It's a literal selling-off of objects that defined the bloat and excess of Big Tech. Twitter's meltdown may not have folded the company as fast as some had predicted, but the social media site as it was previously known is dead—and this clearance sale is proof.
Sponsored Content
FROM OUR PARTNERS