From using algae to suck up carbon to using internet searches to plant trees, the latest episode of the World Changing Ideas podcasts looks at some startups in the carbon capture space.
Despite a dip in carbon emissions during the pandemic, the U.S is still the world's second largest emissions polluter. The country produced 5.6 billion metric tons of CO2 in 2022—that's up around 1.5% from last year.
So, while we continue to fall short on emissions reduction, climate-based companies are embracing carbon capture—taking carbon from the atmosphere and sequester in places where it can't be released again—to help to bridge the gap. This week on Fast Company's World Changing Ideas podcast, we spoke to three, each with a unique way of monetizing the removal of emissions from the atmosphere.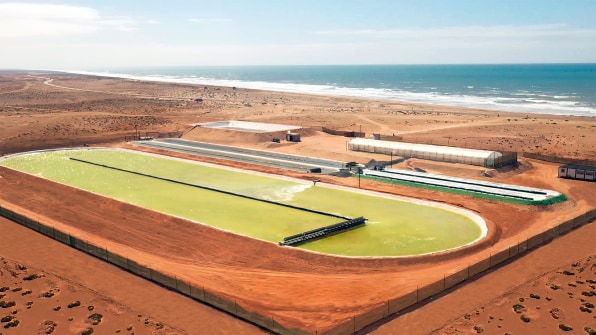 Brilliant Planet is harnessing the power of algae to de-acidify ocean water and sequester carbon in the process. "Algae are the source of all life on earth," says CEO Adam Taylor. "They were the earliest photosynthesizers. They are what put the oxygen into the atmosphere; plants and trees came later."
The startup has patented a way to grow the salt-water algae quickly and cost effectively. Operating in coastal desert regions around the world, their process can take one cup of algae and quickly grow it to enough to fill a 10 story apartment block in just one month. At the end of the process, they filter the algae out of the water, dry it in the sun and bury it, locking away the absorbed CO2 for hundreds of years. The water used in the process is de-acidified, so it helps support surrounding marine ecosystems, too.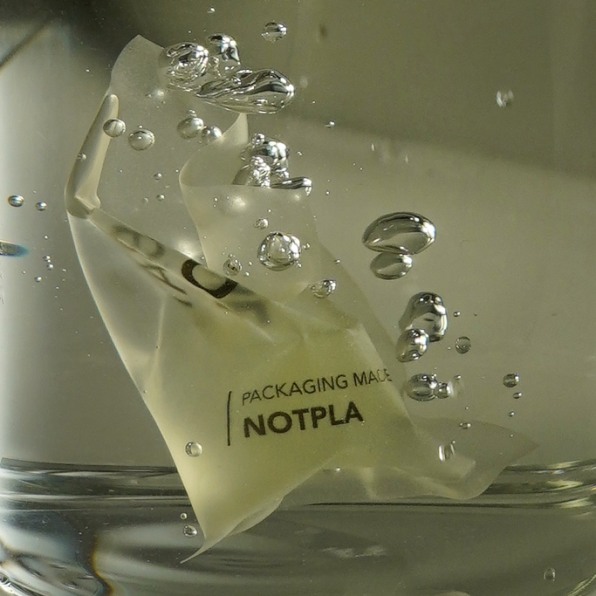 NOTPLA (a play on "Not Plastic") is betting on seaweed as a viable alternative to plastic packaging. One of the winners of Prince William's Earthshot prize, the startup has developed a range of biodegradable seaweed products. From bubble-like, edible water orbs, to seaweed lined takeaway boxes and plant based paper, the startup is pushing its new kind of sustainable packaging. Forging partnerships with food delivery companies, condiment and drinks manufacturers, "what we're trying to get to is a packaging that is more similar to fruit [peels] than plastic," says NOTPLA co-founder Rodrigo Garcia Gonzalez. "We have much more sea than land in our world and aquaculture is one of the most sustainable ways that we have as a society to produce certain materials," he added. Wild seaweed absorbs roughly 175 million metric tons of CO2 every year, with commercial seaweed farming working to add to that.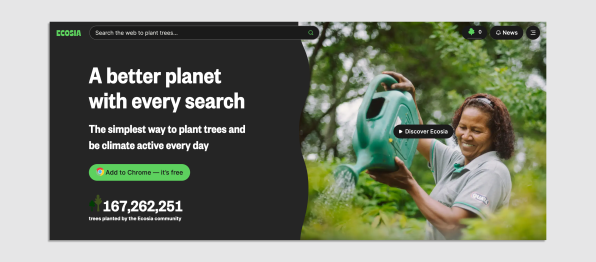 The third company, ECOSIA, is a search engine that uses all of its profits to planting trees. So far the company has planted over 165 million trees, working with project sites around the world. "If you just look at global CO2 emissions, we still have around 15% of all emissions being caused by the destruction of forests," says founder Christian Kroll, "and that really doesn't make any sense at all to me. We should be, if anything, planting forests but not cutting them down." Working with Bing, the Microsoft search engine, Ecosia makes money from advertising and highlights green, eco-friendly companies and products. Users can keep track of the number of trees their searches have planted.
From the start, Kroll also chose not to take any external investors or collect user data, instead optimizing for climate impact and placing all of the company shares into a foundation. "Our only shareholders are basically our planet and all the beings living on that planet," he says.
Sponsored Content
FROM OUR PARTNERS