Axiom unveiled the new spacesuit designs that will be worn on the Artemis III mission to the Moon.
For the first time in decades, NASA astronauts will soon get a wardrobe revamp.
On Wednesday, Axiom unveiled the new spacesuit designs that will be worn on the Artemis III mission to the Moon. For those concerned about the colorway, the dark blue is just a fabric cover, and the final spacesuits will be all white.
HOW WE GOT HERE
Last year, Axiom won a $228.5 million NASA task order to build next-gen space fits for the Artemis era.
Axiom won through NASA's xEVAS program. xEVAS, short for Exploration Extravehicular Activity Services, was designed to enlist industry players to build next-gen spacesuits after NASA's in-house development was plagued by years of delays and cost overruns.
Axiom built on the groundwork that NASA laid, resulting in a final suit that includes about 50% of the agency's original IP.
"We're carrying on NASA's legacy by designing an advanced spacesuit that will allow astronauts to operate safely and effectively on the Moon," said Axiom chief Michael Suffredini.
NEXT-GEN SPACESUITS
The AxEMU will enhance astronaut mobility and provide improved insulation for the volatile temperature swings at the Moon's South Pole. To do that, Axiom engineered AxEMU with upgraded insulation and cooling technologies.
To improve flexibility, the Houston company incorporated additional joints and specifically designed the suit to cater to men and women of all sizes.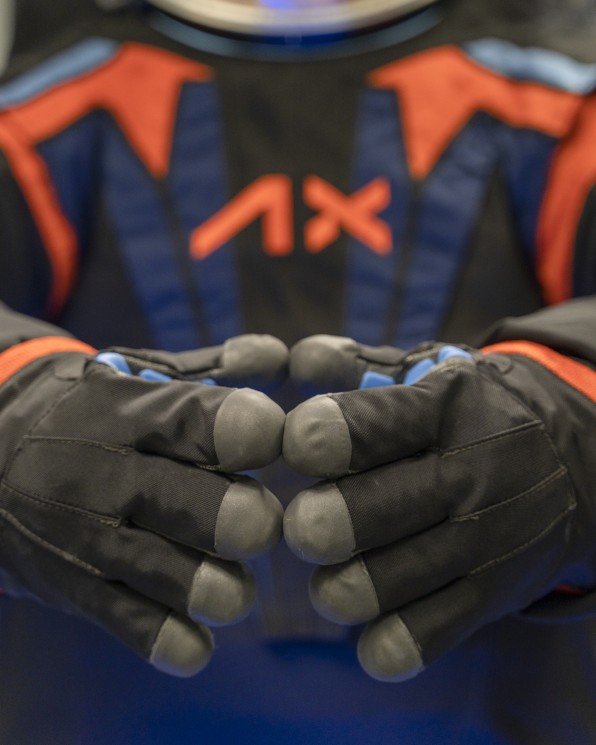 NASA has been looking to move past the days of clunky spacesuits, where doing something as simple as picking a hammer off the ground was a laborious task.
"This is a great example of what innovation can do," said Peggy Whitson, a former NASA astronaut and Axiom's director of human space flight. "The range of motion is going to improve the astronaut's ability to do all those tasks that they are going to do while they're out exploring on the lunar surface, and eventually on Mars."
WHAT ELSE?
Other new bells and whistles on the spacesuit include a light band, a back hatch to climb into the spacesuit, extended suit time, and an HD helmet cam . . . everyone really is an influencer these days.
WHILE WE'RE HERE
In December, NASA also awarded a task order to Collins Aerospace, a second company developing new, next-gen suits under xEVAS. Collins recently gave CNBC a behind-the-scenes look at its ongoing spacesuit work.
This story originally appeared on Payload and is republished here with permission.